The lovely blog

Breaking the Spine

hosts a weekly meme called Waiting on Wednesday which allows us to showcase a book that we can not wait to be released
Title: The Queen: A Selection Novel
Author: Kierra Cass
Publication Date:12/2/2014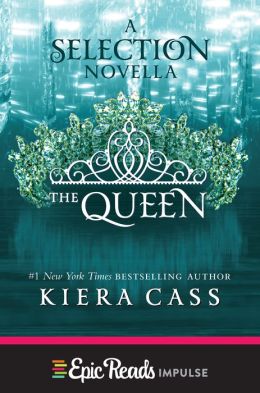 Summary:
Before America Singer's story began, another girl came to the palace to compete for the hand of a different prince….
Don't miss this digital original novella set in the captivating world of Kiera Cass's #1 New York Times bestselling Selection series. This prequel story takes place before the events of The Selection and is told from the point of view of Prince Maxon's mother, Amberly. Discover a whole new Selection with this inside look at how Maxon's parents met—and how an ordinary girl named Amberly became a beloved queen.
Why am I eagerly awaiting the release: For one the date is a mere 4 days from my birthday and any book that comes out around that time is a good book. Also I have recently become addicted to The Selection series as in I can't freaking put the book down and I want more. So, this book sounds amazeballs and I want it now. The series is not one that I would have probably picked up on my own but after hearing others rave about it I decided to give it a try. Boy was I glad I did! If you haven't read the series already stop what you are doing, get in your car or on your computer, and buy these books! Like now!