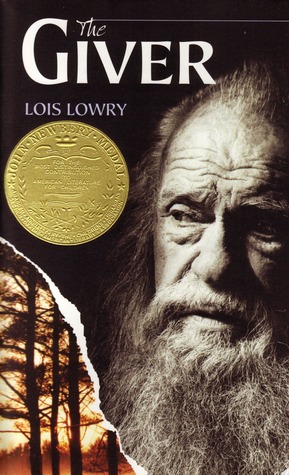 Author: Lois Lowry
Pages: 179
Publisher: Ember
Publication Date: 1/1/1993
Standalone or Series: First book in The Giver quartet
Source: Bought
Rating: 5 stars
Summary (taken from Goodreads):
Jonas' world is perfect. Everything is under control. There is no war or fear or pain. There are no choices. Every person is assigned a role in the Community. When Jonas turns twelve, he is singled out to receive special training from The Giver. The Giver alone holds the memories of the true pain and pleasure of life. Now, it is time for Jonas to receive the truth. There is no turning back.
Review:
I read this book for the first time back in middle school (not telling you how long ago that was!) and I was smitten then. I freaking love this book and have re-read it multiple times. The most recent time was a few weeks ago in preparation for the fourth book in the series
Son
which I will review soon. Even on this re-reading I found myself being drawn into the storyline (even though I knew exactly what was going to happen) so that is how I know that the book is good. I have heard this book being described as the first dystopian novel and I have to say that I agree. I believe that this book launched the genre that I now know and love so well which dominates my bookshelves, cleans out my bank account, and threatens to consume my room.
The plot line kept me interested the entire time, the first time I read the book it was the mystery and suspense that kept me going and the re-reads were to catch the little details that I missed on the first pass through. That is what I love about reading, when the book is really good you can re-read and feel like it is the first time all over again because of something that you caught this time that sheds a new light on the events of the book. The characters were very well developed and I felt like I could relate to them. I felt for Jonas as he struggled with the new knowledge and understanding that was being handed down to him from the Giver. His whole world was turned upside down and I can remember being in middle school and feeling that way myself. I was changing in new ways and the world was beginning to make more sense. Even now I feel like my world will occasionally get turned upside down as I come to terms with new knowledge and I begin to see things in a new light. Such as with Jonas when he began to see that the world was not perfect, there is corruption in all societies, parents are not always right, the world will never be fair, and sometimes it is difficult to come to terms with who you really are. I honestly feel that this book is still relevant to my life today as a twenty-something year old and I will continue to recommend this book to everyone! In fact it is currently on loan to a co-worker who has never read it, I told her to prepare to have her life changed because I know that mine sure was.
I firmly stand behind my rating of five stars as this book was and continues to be freaking fantastic, no matter how many times I read it!